I have my maid cleaning my house for me every day. Still, whenever I lean down to pick up my specs which just fall off my work table I find dust balls.
Believe me, that's not something you can tolerate even after you pay a significant amount to someone who is meant to do that job.
So I went online and started searching for solutions and ended up with an answer on quora for a vacuum cleaner in India.
A vacuum cleaner has been an effective solution that saves time and I'm pretty sure you will love it too because most of the traditional methods of cleaning have also become ineffective due to an increase in the mud level.
Everyone tries to look for a perfect solution as there are already so many air pollutants outside of our homes specifically in metropolitan cities so it is always better to feel good inside.
Also finding maids in any metropolitan city is not an easy task anymore even if you find one they will ask for way too much not even doing their job truthfully.
Hence vacuum cleaners become a reliable medium to carry out all cleaning and dusting-related chores. It saves your time and some money plus the headache of keeping up with maids.
10 Best Vacuum Cleaner In India 2023
Karcher WD 3 Multi-Purpose Vacuum Cleaner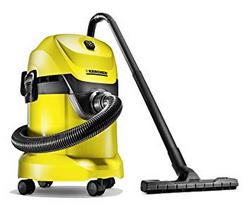 Key Features
Amazon's choice and high selling vacuum cleaner on Flipkart
1-year warranty with both wet and dry cleaning
The practical blower function makes it easy to vacuum in tighter spaces
It functions both for wet and dry cleaning
There are wheels so you don't have to carry it around
1000 watt power and included 5 accessories
Philips PowerPro FC9352/01 Compact Bagless Vacuum Cleaner (Blue)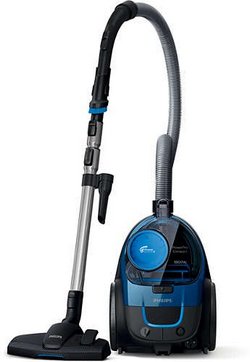 Key Features
Dry cleaning vacuum
Very powerful 1900watt Amazons choice vacuum cleaner
Convenient compact size
4 accessories with a 2-year warranty
Low sound and easy cleaning
EPA10 filter is used for advanced cleaning
Eureka Forbes Trendy Zip 1000-Watt Vacuum Cleaner (Black/Red)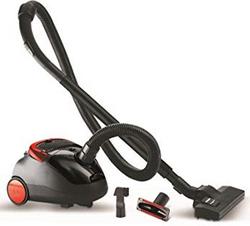 Key Features
Canister Vacuum cleaner
Dust bag full indicator
4 accessories are included
1-year warranty
Thermal and overload cut-out
Prestige Cleanhome Typhoon05 Wet & Dry Vacuum Cleaner (Red)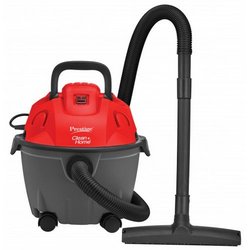 Key Features
Wet & Dry cleaning with 1200 w power
Amazing HEPA filter
Auto-cut when water capacity is full
High selling and reviewed vacuum cleaner
American MICRONIC AMI-VCD21-1600WDx- 21 Litre Stainless Steel Wet & Dry Vacuum Cleaner with Blower, 1600 Watts (Red/Black)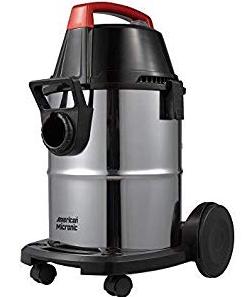 Key Features
Stainless steel vacuum cleaner
1-year warranty
7 accessories included
Powerful blower function and fine suction mechanism
Eureka Forbes Trendy Dx Wet & Dry Vacuum Cleaner (Red, Black)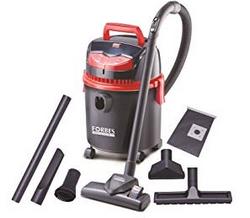 Key Features
Perfect for every medium-sized family Indian home
Powerful suction and blower function
Cleans wet spills and dry dust
Large capacity of plastic containers
HEPA filter with 5 stage filtration
1-year warranty
Inalsa Spruce-1200W Vacuum Cleaner for Home with Blower Function and Reusable dust Bag (Red/Black)
Key Features
Powerful 1200W motor
6 accessories included
2-year warranty
Thermal overheat protection
Washable dust bag and lightweight
Eureka Forbes Trendy Steel Dry Vacuum Cleaner (Steel Grey)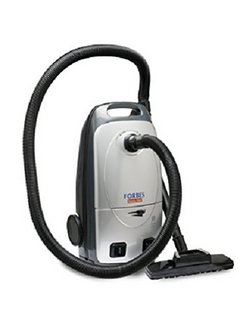 Key Features
Dry cleaning
1300watt powerful motor
1-year warranty with 13 accessories
Dust bag full indicator
Auto cord finder and smooth locomotion
Philips FC8293 Hand-held Vacuum Cleaner (Red, Black)
Key Features
1800 watt motor
2-year warranty
Hand-held vacuum cleaner
Low Noise levels
High dust collecting capacity
Dyson V8 Absolute+ Cord-Free Vacuum (Yellow)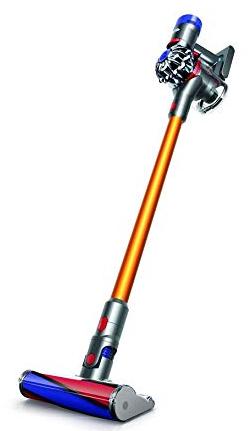 Key Features
Most advanced technology so the price is high
Perfect for every use – dry, wet, pets, car, home
2-year warranty and most efficient cleaning
Digital motor with ion battery
10 accessories included
Answers to look for while buying a Vacuum Cleaner
Make sure you are buying the vacuum only when you need it otherwise it will be just an additional piece of machine in your home and even cleaning it feels like regret to you.
Keeping track of your requirements is pretty essential too like which type of home you have and which will suit you best.
Design
Low noise level, adjustable to your height, not bulky, and portable to reach every corner of your home is the main thing that makes up a good design of a vacuum cleaner.
Speed and durability
Work in speed is a good thing but the vacuum cleaner should not become less functional at the same speed it was functioning. Make sure to check the durability of the motors and choose a branded one.
Warranty or Replacement
This is an obvious thing to look at. Replacement is mostly covered in warranty statements but keeps an open eye to double-check that. Some brands offer only replacement and no return.
Some more common questions and their answers
Who needs a HEPA filter?
Almost every brand is manufactures vacuums with a dedicated HEPA filter. HEPA stands for High-Efficiency Particulate Air.
It is a fancy term but do you really need it? I have researched and come to the realization that HEPA just removes harmful allergens like mold, dust, or smoke from the air.
The funny part is all the filters do that to some extent but the more expensive HEPA variety traps 99.97% of particles which is a real deal for people with allergies or asthma.
Other than that go for a vacuum without a HEPA filter and save your money to buy any useless features.
Corded Vs. Battery-powered Vacuum cleaners
Corded vacuum cleaners like canisters run from electricity supply while battery-powered vacuums like handheld and stick vacuum cleaners use batteries(battery life can vary from model to model).
If you want to clean your whole house in one go consider a vacuum with a cord. However, if you have a small apartment or house consider buying a battery-powered vacuum cleaner.
Bagged Vs. Bagless Vacuum Cleaner
The bagged vacuum cleaner comes with a bag in its body in which dust and dirt are stored though it is hard to tell whether a dust bag is full or not.
The bag can be replaced depending on the vacuum cleaner bag types which are reusable and disposable.
A reusable bag needs to be replaced once a year, unlike a disposable bag that needs to be replaced after each cleaning costing 100 rupees or high approximately.
The bagless vacuum cleaner has a plastic container almost transparent to store dust, its transparency enables you to know when it is full.
You do not have to replace it and also you can tell if the vacuum has sucked any valuable jewelry or stuff important to you. Need to be replaced only when the filter is clocked.
NOTE: Convertible vacuum cleaners are not available in India so we do not need to go in-depth about them.
To clean a vacuum, a brush is made available by the manufacturing company.
Vacuum Cleaner Terms and Their Meaning
Canister Vacuums
They are best suited for homes that are having stairs inside, a sofa, carpet, an empty floor, curtains as canister vacuums can be carried around easily.
They have wheels on a powerful cylinder containing a pump with a nozzle and a hose which makes it hard to reach spaces easy to clean without any hassle.
Their design is versatile means adaptive, lightweight, and easy to use.
Handheld Vacuums / Vacuum For Car / Vacuum For Pet Owner
Most of the handheld vacuum models are cordless and as their name implies handheld vacuums can easily fit in your hand helping in easy and fast cleaning.
They are great for pet owners because of their ability to suck even small strands of hair. They are very useful when it comes to cleaning the car interior.
These vacuums are easier on the pocket too with prices ranging below 5000. With a HEPA filter, handheld vacuum cleaner can remove 99.99% of dust particles.
Stick Vacuums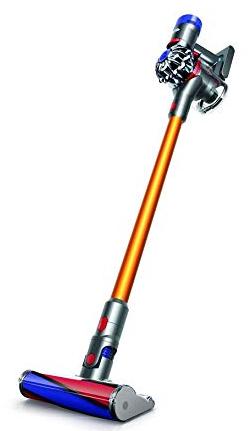 This vacuum looks like an upright vacuum cleaner with the ability to clean the mess quickly. They have a tall body with a handle and a powerhead.
Most of these are battery-powered means less electricity consumption. Mainly suited for picking up litter-like pieces of paper, a wrapper of toffee.
Their tall body ensures that you do not have to bend while cleaning but they do not perform well under furniture and on carpets.
Upright Vacuums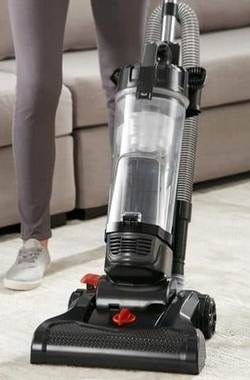 If you are looking for a vacuum cleaner for deep-cleaning purposes like cleaning a heavily dusted carpet then an upright vacuum becomes an ideal choice but they are not very common in India.
Its heavy weight makes it hard to move the vacuum around if you have a multistory home. Also, it cannot clean stairs, car interiors, underneath furniture, sofa sets.
A stick upright vacuum might be a good alternative.
Robot Vacuums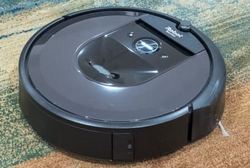 Moving into the modern era we have robot vacuums that are as automatic as they come. You just turn them on and these disk-shaped vacuums will do their job without any human intervention making them the best suitable vacuum cleaner as of now.
These are lightweight, compact so can be carried easily but you have to set cleaning time and empty the bin periodically(once a week).
Robot vacuums can find their way out of any obstacle they find inappropriate to clean.
Some latest models can be controlled via an app on your smartphone.
When in need of charging it automatically goes towards the charging station and starts cleaning again from where it is left after the charge is done.
These robotic vacuums cannot match the deep cleaning one will get from canister vacuum cleaners.
Central vacuum systems
Central vacuum systems are not very popular anywhere except if you are either own a mansion or have a business setup.
These systems require professional installations but you need not carry the vacuum body except the hose and the powerhead.
They work quietly and their dirt chambers need not be emptied very often.
Wrap Up
You only need to focus on your needs before buying the vacuum cleaner that benefits you and makes you happy every time you use it.
I have chosen vacuum cleaners that can clean both wet spills and dry dust. I hope this will make choosing a vacuum cleaner easy for you.