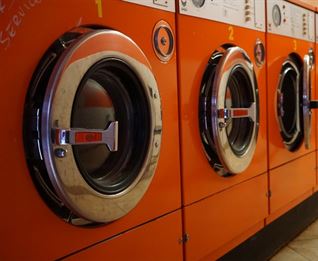 Choosing and Buying the Best Washing machine in the Indian market is becoming a more hectic task as there are many more options, types, and brands to choose from than the early days.
With an increase in the number of brands, there is an increase in the number of types of washing machines too, but don't worry we have created this guide for you after a detailed analysis of different types of washing machines which are Best for Indian households.
The first type that we are going to talk about is Semi-automatic Washing Machine.
Semi-automatic Washing Machine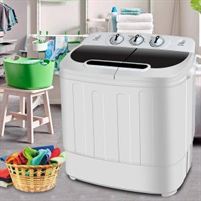 These machines are most commonly observed in Indian houses. You might have noticed a washing machine with two compartments or tubs with two different purposes, one is to wash your clothing items and the second is to dry them.
Semi-Automatic Washing Machines come only in the Top Loading option.
It means washing items can be dropped into the washing and drying tub from the top. The repair cost is very low (low maintenance).
It cleans your clothes to the standard of your laundromat – with a safe and gentle wash program and a special feature that is a lint collector that removes fiber with every wash, ensuring a long-lasting life.
The good part about this type of washing machine is that you do not require a 24*7 water connection, therefore it uses less water as compared to the fully automatic washing machine which needs a continuous supply of water.
Along with these differences, Semi-Automatic washing machines are also cheaper. At this moment there are more than 226 automatic machines listed on Amazon and Flipkart.
With 6kg capacity, the twin tub washing machine is ideal for single or two-person usage. While the 7-7.5kg is best suited for families having a size of 3-4 members.
Technology Used
Air Turbo technology to dry your clothes faster through a spinning tub. Spins hard and fast so you can spend less time drying (quick dry).
Noiseless washing technology was earlier limited to fully automatic washing machines but now semi-automatic washing machines also have this feature such as Voltas.
It helps you to operate the washing cycle closely to make sure that it does not make use of more power than needed.
It uses an Agitator which is present in the center of the washing tub and os designed to wriggle the clothes. Though some of the semi-automatic washing machines have a double unit layer washtub, the tub on the outer layer is designed to hold water and the other one inside with holes is for draining.
Fully Automatic Washing Machine
Brands like IFB, LG, Bosch, and Samsung offer fully automatic washing machines that are able to perform all functions without your assistance. Simply load the washing items, set the wash cycle and other settings according to the fabric of clothes you need to wash and wait until buzzer calls for your attention.
Basically these washing machines come in two options
Fully Automatic Top Load
Water circulates primarily along the vertical axis during the wash cycle. This is a dominant design in the USA and Canada. Clothes are loaded from the top of the washing machine, which is usually but not always a hinged door.
It always has a single tub load for better wash quality, both the washing and drying process happens in this single tub.
This is good when it comes to the washing of heavy items like blankets and bedsheets.
They come in a minimum capacity of 6 kg, which is more than enough for small to medium size family. The water level in them can be set for 8 levels with 8 wash programs.
These are equipped with the latest and most advanced technology as mentioned below.
Technology Used
IFB uses Hygiene wash option sprays of all the detergent which is led on the clothes to prevent detergent stains and allergies.
Smart/Quick wash is the most common feature that can be seen in every fully automatic washing machines
Child Lock is an important feature for those who have small kids at home locking down the machine when kids try to hinder the washing process.
Auto-select can auto-detect the weight, and then set the wash cycle time, detergent powder and water required for the complete washing operation.
Delay wash functions allow you to delay the washing procedure for up to 23 hours. It automatically starts washing on its own even if you are not around, out for work or asleep.
Machine Protection option to protect the physical part of the machine from damage caused by rodents.
Hot Wash It comes with heaters that provide you temperature control options to hot wash your clothing items.
Fully Automatic Front Load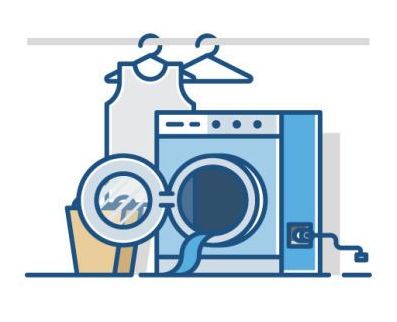 The front-loading or horizontal-axis washer is dominant in Europe, in the US and elsewhere, most high-end washing machines are of this type.
Loading is done through a door at the front of the machine. The door often but not always contains a transparent window. Clothes do not tangle so creasing is not observed in these in return less ironing is needed.
Less water is needed due to high-end motion sensors because of this front-loaders typically use less detergent and are able to produce larger amounts of foam.
Technology Used
Inverter Direct Technology used in LG and Whirlpool ensure minimal noise and vibrations, more durability and energy saving.
Auto prewash is the easiest option to clear stain-removal concern, it allows you to pretreat your clothes with care such as hand pre-wash.
Turbo Drum reduces tangling of clothes is present in all new generation washing machines ensures that your clothes stay fresh and new.
Some brands like Samsung provide features like an eco bubble, ceramic heater, hygiene steam.
Diamond Drum also provided by Samsung is a stainless steam tub that prevents fabric damage and has small water exit holes prevent clothes from sticking out.
Bosch has features of active water plus with 256 sensing levels, optimized water usage, and unique drum. It senses fabric and mixes water accordingly keeping the quality of clothes as new.
Aqua Energy feature in the IFB washing machine is a filter treatment for hard water to cradle wash.
NOTE: All brands offer anti-vibration design which reduces the electric shock and the washing machine does not shake when in action.
| Semi-Automatic Top Load | Fully-Automatic Top Load | Fully-Automatic Front Load |
| --- | --- | --- |
| Not always easy to install | Easy to install | Easy to install |
| Vertical movement | Vertical movement | Horizontal movement |
| Agitator or impeller present | One agitator or impeller present | No agitator or impeller present |
| Can fit limited clothes depending upon the capacity | Due to agitator can not fit many clothes | It is spacious so, can fit up to 15 bedsheets |
| Noisy and prone to shocks | Minimal noisy | Anti-vibration |
| Cannot heat cold water | Depend on type of brand model | Can heat cold water to 90′C if necessary |
| Can add clothes midway | Can add clothes midway | Can not add clothes midway |
| No need for a continuous water connection. | Need continuous water connection. | Need continuous Water connection. |
| Pocket-friendly | Affordable | Expensive but worth it |
| Light-weighted | Light-weighted | Heavy in weight. |
Brands to choose from
Read More: Best 6 Washing Machine Brands In India – Latest Reviews
Wrapping Up
There is nothing best if it does not appeal to you and is not suitable for your needs. I have tried my best to select these refrigerators to make it easier for my readers. However, go through each of them before buying one.
Do share this page with your friends to get their opinion also.
Recommended Article
Best Washing Machine In India | Ultimate Buying Guide