I travel every day from my home to the office and sometimes with the family to spend quality time. Being allergic to dust particles, my grandma and father can't go out for longer hours. Now, even I have an itchy nose. Guess this is a downside living in one of the metro cities of India.
This made me go on the internet and search for ways to keep myself and the members of the family healthy.
Air purifier and car purifier was the answer I got. The first ad on google made this clear that an air purifier is expensive or not. No, they are not. Especially when you have your body and physical health at risk.
I would pay for a piece of technology rather than paying a doctor consultation and then for medicine which will fill my body with drugs and whatnot.
Best Brands Of Air Purifier
When it comes to the quality of the product it can only be analyzed by the reviews the customers give. The following are some well-known brands in the market also the prices are listed among some specifications.
Brands to be considered while buying air-purifiers
Small Truth: Irrespective of what the seller or brand says, for multiple room cleaning you have to place the purifier in each room individually.
If you live in a metro city and have a small apartment, then place the purifier somewhere in the common area and it will work fine.
Delhi NCR pollution level is too high(check numbers here) so you might need to change filters every 20 days. The alternative solution is to buy a highly efficient purifier like Dyson or Coway sleek.
11 Best Air Purifiers In India
Under 10,000
Honeywell HAC25M1201W 53-Watt Room Air Purifier(Not For NCR Region)
3D airflow – It has vents on its side as well as on the bottom to throw air and purify every nook and corner of the room.
HEPA+Activated Carbon+Pre-Filter
Child Lock
Low noise operation
Energy Efficient
Use 8 hours daily for 365 days
Mi Air Purifier 2S (White)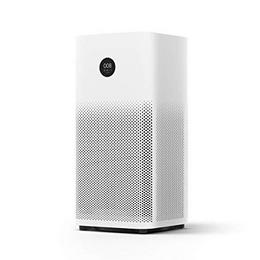 1-year warranty
Laser filtration
Mobile app control
My personal testing: purifies within 15 min
315 CMH (Quite High)
Moonbow by Hindware Portable Room Air Purifier (White)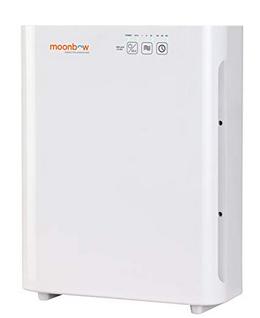 Suitable for the medium size room
3 fan speed settings
215 CMH covers up to 400 sq ft
Automatic shut off
5 level Purifier: Pre->HEPA->Activated Carbon->UV->Ions
6-month warranty
Mi AC-M2-AA Portable Room Air Purifier (White)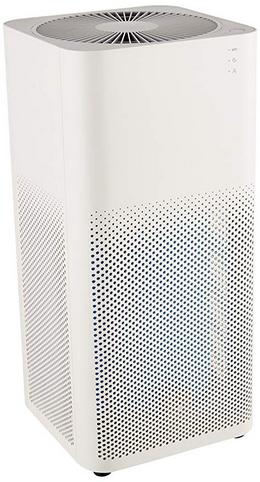 Suitable for the medium size room
310 CMH
11 fan speed settings
Automatic Speed Adjustment
Automatic shut off
1-year warranty
10,000-20,000
Coway Sleek Pro Air Purifier (Pre Filter, Patented Urethane Carbon Filter & Green Anti-flu HEPA Filter) (Coway AP-1009)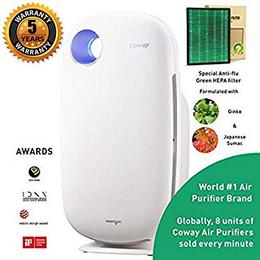 My Recommendation For Metro Cities
Suitable for large rooms
303 CMH
4 fan speed settings
8500 hrs life(Largest in the market)
Automatic airflow
3-year warranty on purifier motor, 1 year on parts
Philips 2000 Series AeraSens 56-Watt Air Purifier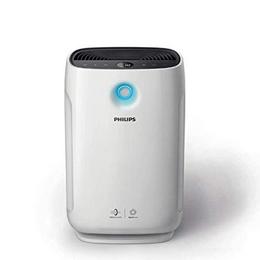 Suitable for large rooms
333 CMH
Smart fan settings and lighting control
100% Ozone free
2-year warranty
20,000-30,000
Philips 3000 Series AeraSense Air Purifier AC3256 (White)
Suitable for large rooms up to 1027 sq ft
367 CMH
HEPA+Activated Carbon
5 fan speed settings
Air quality sensor, Fan speed indicator
2-year warranty
Dyson Pure Cool Link Tower WiFi-Enabled Air Purifier, TP03 (White/Silver)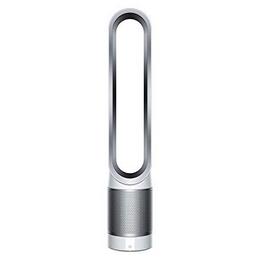 Suitable for large rooms
1300 CMH
HEPA+Activated Carbon
11 fan speed settings
Fully automated
2-year warranty
30,000+(Advance technology)
These don't need any explanation as they are highly efficient. Metro city(Delhi, Mumbai, Kolkata, Bangalore, Pune) audience can use these and also those who have allergic family members or are allergic themselves.
Common Features
Remote control
Voice control
Smart technology
Dyson Pure Cool Air Purifier (Advanced Technology), Wi-fi & Bluetooth Enabled, Model DP04 (White/Silver)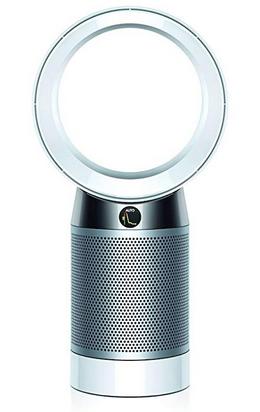 Dysons Pure Cool Air Purifier (Advanced Technology), Wi-fi & Bluetooth Enabled, Tower TP04 (Black/Nickel)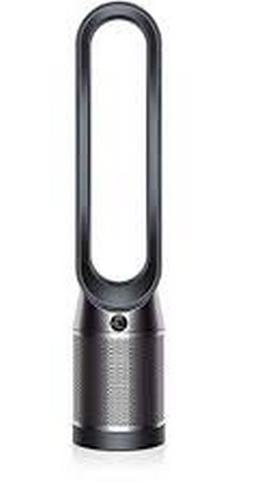 Dyson Pure Hot+Cool Air Purifier (Advanced Technology) with heater and bladeless fan, HP04 (White/Silver)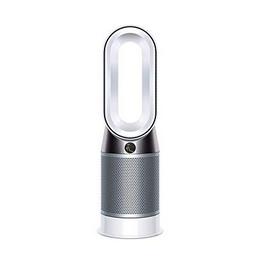 Buyers Guide
Things to look for while buying an Air purifier
HEPA Filtration – Most accurate and best filter for almost every purification. They are used in Chimneys, in Air conditioners, in Purifiers, and in vacuums.
Filter change alert – Just to measure when to change the filter. As far as I have tested, Delhi, Noida, and Greater Noida air quality requirements to change the air filter around 20 days. The filter indicator will indicate itself.
Dust sensor or air quality monitor – This feature is likely to impress you as it will help you to monitor the changing quality rate of the air in your room.
Large capacity/ Large area coverage –  My recommendation is to always choose a purifier that purifies the room size that is actually larger than your room size. As what the company claims is not always true. Testing procedures are different than real-life scenarios.
Technology Used – UV filtration and ionized-based filtration is a strict no from my side. You should completely avoid them as they emit ozone and can cause respiratory disease. HEPA is the number choice. It contains activated carbon.
CADR Ratings – CADR indicates the volume of purified air (in cubic meters) which an air purifier produces every hour. This is the indication of the functionality that how quickly the air purifier functions or purifies the air. Higher CADR means better filtration. Consider higher CADR for larger areas.
ACH – The air change rate tells you how many times the air purifier cleans the air in the room in one hour. Example – An air change rate of 5ACH means the air will be cleaned every 12 minutes.
For asthma patients consider going for 6CAH or higher.
And last but the most important, a reasonable cost of ownership.
Types of Air purifier filter
HEPA filters
This is the most common and essential air purifier filter. Models from 4,000 to 50,000 have this in common. HEPA filter consists of interlaced fibers and takes out particles from the air on multi-levels.
HEPA was actually designed to capture radioactive particles released during atomic bomb creation.
Ionizers
They have ions in them. When a particle comes in contact with the ions, ions force them to stick to a surface near them and then those surfaces can be cleaned.
Electrostatic filters
These ionize the particles like ion filters and collect them on a plate. These plates can be washed and do not need to be replaced.
The major drawback is they produce ozone.
Activated carbon filter
Activated carbon filters are great for removing smells and this is the reason they are used in combination with other filters. It reacts with oxygen and traps gas and odors.
UV light/Heat Filter
As we know that ultra-violet rays kill bacteria present in the air and are often used for medical purposes. An air purifier with a UV light has the power to take care of microbes, sometimes even viruses.  Heat filer heats up the particles up to 400 degrees celsius
Pre-Filter
They filter and eliminates large particles like pet hair or threads. It expands the lifetime value of HEPA and Activated carbon filters. Note: Prefilters are used in the combination with other filters to improve filtration. These are the only filters you need to know, others like Antibacterial or charged media are made-up terms for marketing only.
Cost Of Air Purifier
The cost may vary from time to time, they may drop up to Rs 899 in the Amazon Great Indian Sale and even climb up to Rs 20,000.
It depends upon person to person whether they want to spend more and get a quality assured product or they are looking for the cheaper one and are ready to compromise on quality.
Price also depends on the type of filter used and the material used in the product. Mainly air purifiers are available between 1500 rupees to 50,000 rupees. You may look for prices online and get large discounts. Online shopping websites such as Amazon and Flipkart offer discounts as large as 50-90% on selected air purifiers.
How can we clean the air indoors?
Use safe household cleaners and make sure they don't release fumes. Using chemicals such as bleaching powder should be prevented.
Make sure your gas stove is well ventilated.
Use a dehumidifier and air conditioner to reduce moisture.
Make sure exhaust fans are working.
Dust surfaces and vacuum frequently.
Use an indoor air purifier.
The major cause of indoor pollution is the lack of use of chimneys, exhaust fans, and proper ventilation systems. Also keeping some plants inside the house or having a garden would be a household method to get more fresh air.
Let's Talk Facts
According to environmentalists, indoor air pollution has been found to be 10-30 times that of outdoor pollution. It is suggested to maintain general cleanliness in our households.
The size of your room matters the most and according to that, the delivery rate of air and space should be taken into consideration. Also, the number of times the air purifier cleans the air in one hour is an estimate which should be looked after.
One should not fall for brands claiming to cover more area but clean Air only once in an hour, do remember this when you're selecting an Air Purifier.
Also, the selection of an ambient filter is important as it is the filter that is responsible for purifying the air. I recommend you do replace your filter after the recommended period of time as it may have an adverse effect on the purifier.
An important factor in the long-term, an Air Purifier with less Electricity consumption can end up saving huge amounts in the long-term so do check out for Energy consumption/rating while buying an Air Purifier.
Why should we buy air-purifiers?
Looking at the current situation of increasing air pollution and deforestation, having good quality air indoor is very important. On the other hand, the increasing number of vehicles is making this problem severe.
65% of top Indian cities have poor air quality.
Breathing in bad quality air leads to many respiratory diseases, including asthma, chronic obstructive pulmonary disease, pneumonia, and tuberculosis.
Highly beneficial to those suffering from allergies and asthmatics. Having these devices is inevitable for them.
Indoor air is contaminated with dust, pet hair, and microbes which makes it 10-30 times more harmful than outdoor air.
50% of deaths for children under 5 years of age are because of the poor quality of air indoors. Clean air indoors increases average life expectancy by 5 years average.
Effect of polluted air on our health
I. Aggravated cardiovascular and respiratory diseases.
II. Added stress to the heart and lungs.
III. Damaged cells in the respiratory system.
IV. Accelerated aging of lungs.
V. Loss of lung capacity and decreased lung function.
VI. Development of diseases such as asthma, bronchiolitis, emphysema, and lung cancer.
VII. Shortened life span.
VIII. Increased risk of coronary artery disease and heart failure,
IX. Increased risk of Chronic Obstructive Pulmonary Disease (COPD).
X. Chest pain, dry throat, headache, and nausea.
XI. Reduced resistance to infections.
XII. Increased fatigue.
XIII. Irritation in the airways, and difficulty in breathing.
Conclusion
As the quality of air is degrading day by day due to the emission of harmful gases and many other prospects, now the time has come to realize that it is going to have a deep impact on our lives if we don't take any further action.
Even now we can see that the urban cities like Delhi NCR are facing a hell of lot of problems due to this pollution. As the Quality of Air has degraded severely in the last few years specifically in Delhi-NCR & the Northern States of India.
Now we have come to a stage where we can't do much to improve the conditions but let's try and give our best to make this world a better place to live.
Having an air purifier will be more effective. Air Purifiers are made for Indoor air pollution so it's really important to have one if you've somebody with respiratory problems in the house. There are numerous factors that should be taken into consideration while selecting a perfect air purifier for you.