LG tends to put a lot of its eggs into its OLED tv basket, but not all of them. because they are "OLED" super warm and super cool to look at, who don't like an OLED screen. but they have a lot of LCD TVs That don't get talked about. and taking consideration this fact LG has finally come up with innovative yet affordable technology namely the NANO CELL technology, which competes for the color gamut fight, which for a long time the market hasn't seen yet. further, in this article, we would be explaining the whole hype about the NANO CELL technology, whether it is worth the fight with SAMSUNG's quantum dots, and many more.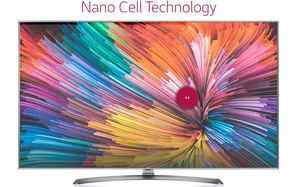 So far how it looked….
Before starting with the mainstream NANO CELL technology you need to take into consideration where we have come from and what has been the journey of making a picture look so real to our eyes.
Firstly down the line, we had "CRT" tv which was the ages of cathode-ray tubes, then came the "PDP" tv which consists of plasma cells that responded to the electric influences. And then came the generation changer the "LCD" tv which used a liquid crystal as a flat panel display to inculcate the primary form of operation.
Ahead from this age we had just changed the sizes and the backlighting display and introduced quantum dots sheet in between the LCD cell and LED backlight to provide refined image quality. And now with the advancement with the new generation of LG TV technology, we have replaced quantum dot sheets with the nano cell tech.
What is Nano Cell all about?
So basically, according to LG, the NANO Cell Technology calls out really minute NANO cells which goes up to 1nm particle size. Which precisely filters the light and provides you a good color gamut to look upon and gaze at.
The major focus of LG's NANO CELL display is Full Array diming, Accurate & Rich Color, Cinema HDR, Wide Viewing Angle.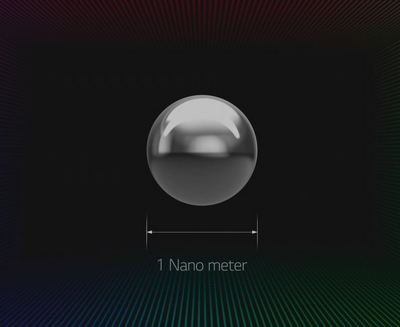 Full array diming
In this, the built full array dimming LED's across the display lightens up the dark spot and allows the images to be detailed in specific ranges of blacks and whites. Whether as in conventional edge led fails to do so. And final results come up with enhanced detail with better contrast.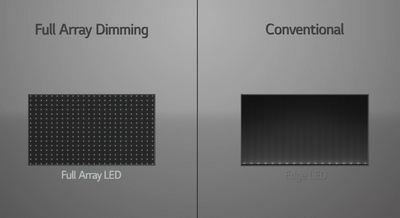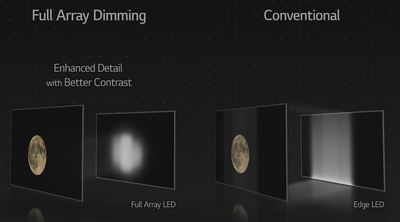 Accurate & Rich color
Due to the 1nm nano cells, the display filters the light stream very finely and gives you rich and color-accurate images of the picture processed. You can see the differences in the following pictures.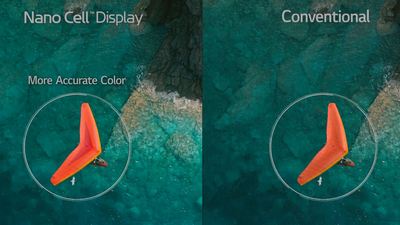 Cinema HDR
The NANO cell display does not haze in terms of brightness and resolution, it provides you a detailed brightness and darkness and by this, you can pretty easily differentiate the pure beauty of the nature shots that you watch over you Sunday afternoon and it also supports DOLBY VISION, technicolor, HDR 10 Pro, HLG Pro which will definitely give you a soothing real-time experience of the scene depicted.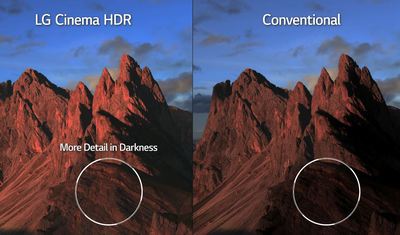 A wide-angle view
With new NANO CELL tech LG promises a total view of 60 degrees without any fail of blur or white-out images quality. Where many of the conventional displays fail to do so.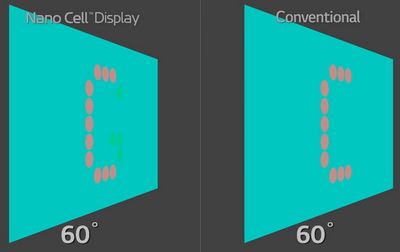 What are the blacks and whites of this technology?
Pros
So the nano cell tv comes with HDMI 2.1 with across all of its HDMI inputs and therefore supports EARC, variable refresh rates, auto low latency modes and that kind of stuff.
You get nano cell technology so presumably better color at off-angle.
It also has an IPS panel which also helps in off-angle viewing.
Colors are very good but it has noticed that the yellows have a little bit of a green hue to them, well supposedly it can be fixed through calibration.
During the vignetting test, the tv performed well enough, which may not be super heavy but if taken a look from sides it is visible but not that intimidating. You may also get some vertical bending going on but it is fine to have such minorities.
Cons
If first take a look at the zonal dimmings we have a total of twelve horizontal zones on a particular LG SM9000- 4k HDR tv
But there are only 4 zones across the top or vertically speaking done the math it equivalents to 48 local dimming zones.
One thing that is noticed in these screens is that it does great with the non-black background the colors pop out, but when taken into consideration of small bright objects with a pure black background it kind of halos it.
Now, this might be a nit-picking session but there is a little motion shuttering experiences that might dilute the experience of the fast-moving sports scene.
TV's That Come With This Technology
LG has 5 TVs lined up wit this technology namely (SM9400) (SM9000) (SM8600) (SM8100).
Let's talk about what kind of variants do we have for each of these models-
SM 8100
Under this model, you have three variants-
49 inch(Rs 50,990)
55 inch(Rs 76,500)
65 inch(Rs 1,20,990)
SM 8600 and SM 9000 these have only two variants
55 inch (SM 8600 – coming soon) (SM 9000 – Rs 99,999)
65 inch (SM 8600 – coming soon) (SM 9000 – Rs 1,55,000)
SM 9400 provides you the biggest variants
75 inch (Rs 3,09,270)
86 inch (Rs 3, 32,500)
So if you are planning to take a 49inch nano cell tv then you only have one option which is the SM 8100. And if you are thinking of the biggest nano cell tv then also you have the option of SM 9400.
But if you are thinking of taking a 55 inch or 65 inches you might get confused because you have 3 options available SM 8100, SM 8600, SM 9000.
So before, clearing all the confusion amongst the 4 models and giving specific overview lets see what is common between these models.
All of them come with 4K resolution with viewing angles at their best.
LG's IPS panels, RGB pixel structure and Nano Cell technology purifies the colors furthermore efficiently.
All of them will have ultra luminance features.
The best part that it will have built-in support for Google Assistant, Alexa built-in, apple airplay, apple home kit.
Nano bezels, which means screen to body ratio will be quite amazing
It also comes with the latest version of web OS which is meant to be user-friendly.
A magic remote is also included which has dedicated buttons for Netflix and amazon prime.
All the popular video streaming platforms such as Netflix, amazon prime, Hotstar will run smoothly as well there is a very good looking table stand and movable wall mount is also provided.
Four of them have a 2yrs warranty included which is 1yr comprehensive warranty and 1yr is panel warranty.
What's the difference?
In SM8100 and SM8600 direct LED panel is being used which means you will notice local dimming features. Whereas SM 9000 and SM 9400 have full-array LED will be provided which will enhance the picture quality in dark scenes.
If we talk about the HDR support where SM8100 gives you HDR 10 and HLG and similar end SM9000 and SM9100 gives you HLG, HDR 10, DOLBY VISION, HDR by technicolor support.
Where SM8100 gives you a 50hz refresh rate the other three variants which are SM8600, SM9000, SM9400 will give 100 Hz refresh rate.
As well in these three above mentioned processors, you get APLHA Intelligent Processor through which AI technology the picture and video quality will be enhanced more prominently.
If we talk about sound quality, in SM 8100 and SM 8600 you two 20 watts down-firing speakers with 2.0 channels.
Whereas, SM9000 and SM9400 give you a 40 watt, 2.2 channel, two down-firing speakers.
All the TVs have 4 HDMI standard port but in SM9000 and SM9400, you have HDMI 2.1 support also.
With SM8600, SM9000, SM9400 comes with gallery mode, which means that your television set will work as a gallery painting or scenic wall hanging artifact when it is on standby mode or temporarily not used.
Which one you should buy?
No matter what the company offers, at last, it comes to your needs at the end of the day, and television is a one-time investment that needs to peculiarly observed and then invested upon.
LG being a brand of promises provides the best in its class and with their new nano cell technology they have kept the promise of delivering a good picture perfected display.
If you want a 49-inch tv to go with SM 8100
If you want the bigger sizes then go with the 9400 variants.
But if you are confused between a 55 inch and a 65-inch tv, then hands-down best tv is the LG SM 9000.
But if you have a good sound system at home and full array dimming don't bother you much then you can save a couple of bucks and go with SM 8600.
And lastly, if you don't consider gaming for your tv and just want to watch casual cinematography then you should go with the SM8100 and save a couple of thousands.
Conclusion
So finally, rating this display technology over the coals and it's not targeted around the video files, but keeping into consideration the advancement of the NANO CELL technology definitely improves the color gamut and the video viewing experiences.