Specially made for baking addicts. Who loves baking here? I have some awesome tips to share with you, about which tools are a must for baking and how to use them.
Also a quick reference of baking essentials available in Indian markets. If you are new to baking then this article will help a lot in finding the best utilities for your kitchen or if you are planning to set up a bakery.
Baking utensils can be used for both home purposes and a commercial setup like a bakery, cafe so on. Hence best utensils should be selected for the baking to be fulfilled. In a home setup, I usually prefer budget-friendly appliances and tools.
But when it comes to commercial purposes highly efficient machines are preferred which can be a bit expensive. Below mentioned are some essentials that can help you bake with a whole new experience.
Buying Guide to Choose Major Baking Appliances
The items that are listed below are the items that are required to make your Baking dreams fulfilled.
Let's discuss the use of each item in detail
Mixers
These are mixers who are a total game-changer since they replaced the wire whisk which we are all familiar with. Whisking manually by hand can be a very tiring and real headache, mixers can do your work within seconds.
There are two types of mixers: hand mixers, stand mixers.
HAND MIXERS
Even if you do not bake that much when it comes to mixers it is a must-have in the kitchen.
Hand mixers can be helpful in mashing potatoes, whipping cream, beating eggs within seconds, whisking egg whites, and whatnot.
It comes with removable all-purpose metal beaters.
It is a budget-friendly appliance that can save lots of your time.
NOTE: Do not mistake the hand mixer with a hand blender. They are different in many ways. Hand Blenders and Hand Mixers are two different kinds of appliances used for different functions.
Hand blender known as Immersion Blender is used to make smoothies, purees, cold coffee, baby food. It is like a stick-like device and is often confused with the hand mixers explained above.
Hand mixers are used to whip cream, beat eggs, kneading dough, creating cake batter. Hand mixer is more like a Stand mixer.
STAND MIXERS
These are fully automatic electric stand mixers. they can be expensive but when it comes to efficiency there is no match.
It can be used to blend, whip, mix and knead.
They run on more powerful motor than in hand mixers so it can also knead heavy cookie batters as well as normal batter(dough).
Its preset function lets to carry out any function more efficiently in a shorter time period.
No spillage.
It is an Enhanced form of hand mixers.
Not portable as a hand mixer and you cannot use a bowl of your wish with it. It has a fixed standard quantity bowl. But you can do so much more with stand mixers.
Best-selling hand and stand mixers
Hand Mixers
Inalsa Easy Mix Mixer 200 W Hand Blender (Red, White)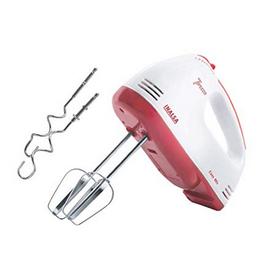 Nova NHM-2109 7 Speed 250 W Hand Blender (White)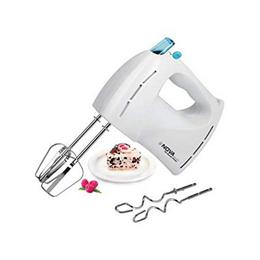 Bajaj Majesty HM01 250 W Hand Blender (Black)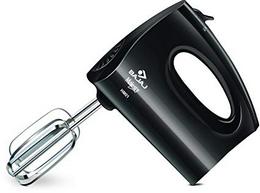 Borosil BHM30PBB11 300 W Electric Whisk (Black)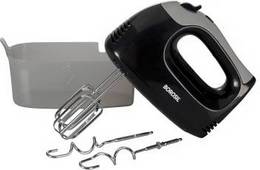 Philips Daily Collection HR3705/10 Hand Mixer 300 W Hand Blender (Black)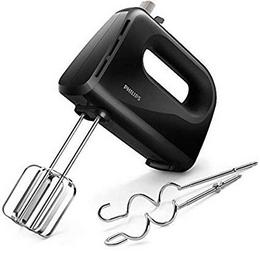 Stand Mixers
Black & Decker M700 300 W Stand Mixer (White)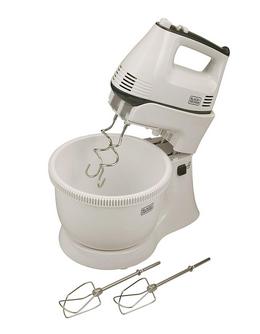 Wonderchef Revo Stand Mixer and Cake Maker (Red) (my recommendation)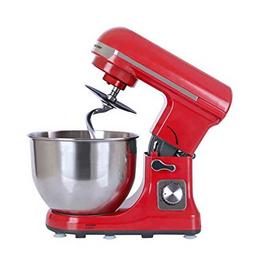 Dash Everyday Stand Mixer
Hamilton Beach 63391 Stand Mixer, Black
Microwave Oven
If you are the one who wants to bake then "Convection microwave" ovens are best for you.
The convection mode will let to bake food like cakes, cookies, pies, muffins, and pizza too, etc
The price range of convection microwave ovens is between Rs8000- Rs20000 which will depend on the brand and size of a microwave.
But you can also go for an OTG if you want a professional level baking experience.
OTG's are cheaper than microwaves.
Best-selling oven
Best Microwave Convection Oven
LG 32 L Convection Microwave Oven (MJ3296BFT, Black)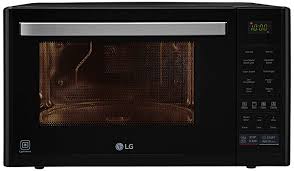 Warranty: 1 Year on Product, 4 years on magnetron
Best Feature: charcoal grilling, multi cook Tawa, 211 Indian auto cook menu options, tact dial,301 auto cook menu options.
Godrej 28 L Inverter Convection Microwave Oven (GME 528 CIP1 QM Plain Elec, Silver) with Free Treo 2 Piece Glass Bowl Starter Kit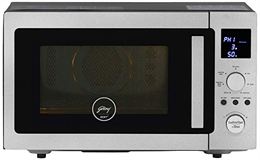 Capacity: 28L
Warranty: 1 year on product, 3 years on magnetron
Best Feature: Child lock, Tact, and jog dials Inverter technology, 355 Instacook Menus
IFB 25 L Convection Microwave Oven (25BCSDD1, Black)
Capacity: 25L
Warranty: 1 year on product, 3 years on magnetron
Best Feature: Touch keypad membrane, child lock feature
Samsung 28 L Convection Microwave Oven (CE1041DSB2/TL, Black, SlimFry)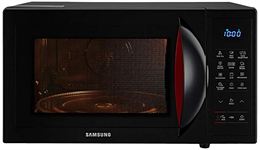 Capacity: 28L
Warranty: 1 year on product, 5 years on magnetron
Best Feature: Touch keypad membrane, Preheat feature
Best OTG oven toaster griller microwave
Bajaj Majesty 1603 T 16-Litre Oven Toaster Grill (White)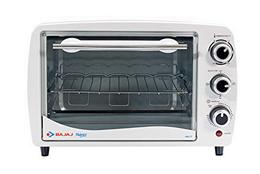 Capacity: 16 L
Warranty: 1 year on warranty
Best Feature: Unique heating element design, includes rotisserie and other accessories
Prestige POTG 19L 41463 1380-Watt Oven Toaster Grill, Red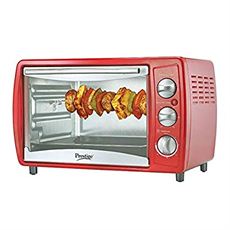 Capacity: 19L
Warranty: 1 year on product
Best Feature: Rotisserie function and OTG accessories included
Panasonic NB-H3200S 32-Litre Oven Toaster Grill (Silver)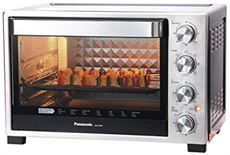 Capacity: 32L
Warranty: 1 year on product
Best Feature: Rotisserie with complete grill and many other accessories
Borosil Prima BOTG42CRS14 42-Litre Oven Toaster Grill (Black)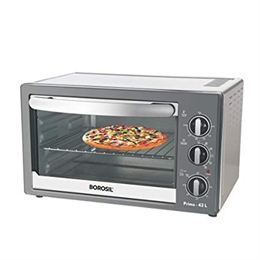 Capacity: 42L
Warranty: 2 years on product
Best Feature: Adjustable temperature control, 6 stage heating option, includes OTG accessories
Buying Guide to Choose Major Baking tools
Semi-Automatic and manual whisk
Measuring cups
Measuring spoons
Mixing bowls
Pastry brush
Pan- Round, rectangular, square, muffin pan, etc.
Wire mesh
Spatula
Semi-Automatic whisk
Though mixers have replaced the old traditional manual whisks in some households they are still being used as a part of the recipe.
Best-selling Whisks
Gold Opera Semi-Automatic Eggbeater Self Turning Stainless Steel Whisk Hand Mixer Blender Aluminium French Whisk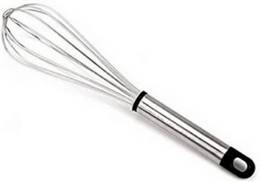 Dragon Set of 2 Beater Beater push rotation Stainless steel whisk Press & spin Action Stainless Steel Cage Whisk (Pack of 2)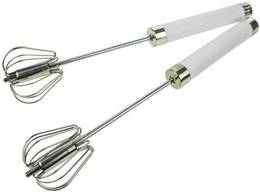 KitchenAid KSMGSSA Mixer Attachment Pack, White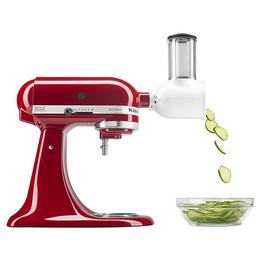 Measuring cups
Measuring cups are available in the market in these sizes: ¼ cup, 1/3 cup, ½ cup, 1 cup, 2 cup.
The cups usually come in different types of material they may be made of plastic or stainless steel. Go for any kind according to your budget.
Great if you like you follow the recipe and make a perfect dish.
Measuring spoons
Measuring spoons that are available in these sizes: 1/8 teaspoon, ¼ teaspoon, ½ teaspoon, 1 teaspoon, 1 tablespoon.
Here teaspoon and tablespoon should be correctly differentiated. Since many people make a mistake in identifying teaspoons with tablespoons.
Tablespoon is the one that is comparatively bigger in size compared to a teaspoon.
Teaspoon is a very tiny spoon.
Best-selling Measuring cups and spoons
Tag3 T3-8PCMSP Plastic Measuring Spoon Set (Pack of 8)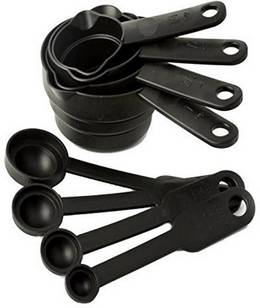 Evershinegifts Measuring Cups And spoon Measuring Cup Set (0.5 L)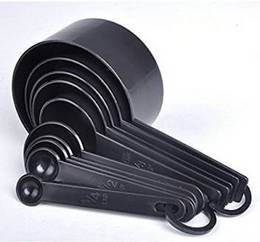 Dynore Set of 4 measuring cup and 4 measuring spoon Stainless Steel Measuring Spoon Set (Pack of 8)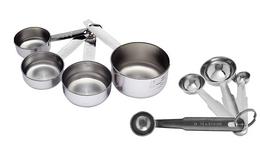 Kitchen Delli Kitchen Delli Set of 4 Heavy Measuring Cup and 4 Measuring Spoon Steel Measuring Spoon Set (Pack of 8)
Floraware Baking Measurement Measuring Cups and Spoons Set green color – 8 Pieces Measuring Cup Set Plastic Measuring Spoon Set (Pack of 8)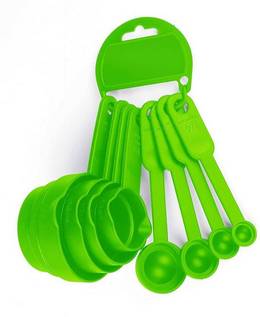 Smiles4u Plastic Measuring Spoon Set (Pack of 10)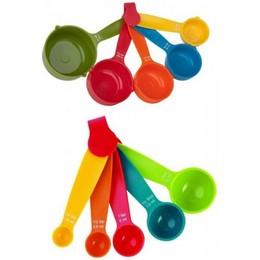 Dragon Set Of 5 Pieces Multicolor Kitchen Cooking Baking Measuring Spoons Cups – Imperial And Metric Plastic Measuring Spoon Set (Pack of 5)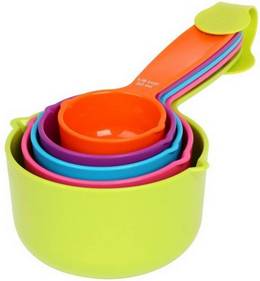 Mixing Bowls
Best-selling mixing bowls
Plastic mixing bowl
Jaypee plus Multi-Purpose Bowls Plastic Mixing Bowl (Multicolor, Pack of 4)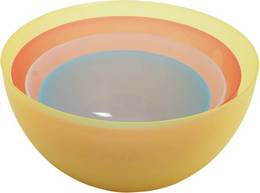 Glass mixing bowls
Borosil OVAL DISH 1600 ML Borosilicate Glass Bowl (Clear, Pack of 1)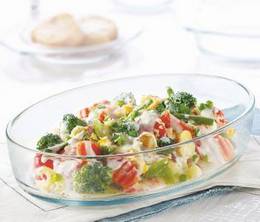 BMS Lifestyle Borosilicate Glass Bowl Set (Clear, Pack of 4)
Borosil Mixing Bowl Sets-500 ml +900 ml +1.3 L Glass Serving Bowl (White, Pack of 3)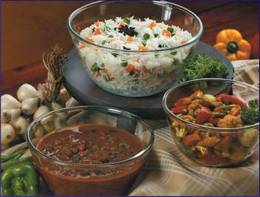 Ceramic mixing bowl
Style My Way Grey Bubble Finish Cereal Rice Bowl Set Cum Dining Table Serving Bowls In Ceramic-Set Of 4 Ceramic Serving Bowl (Grey, Pack of 3)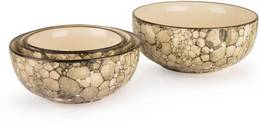 Stainless steel mixing bowl
LIEFDE Microwave Safe Bowls Stainless Steel Disposable Storage Bowl (Green, Pack of 4)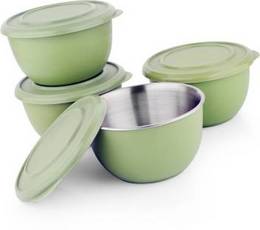 Glass mixing bowls
Borosil IH22MB12021 Glass Mixing Bowl Set, 2-Pieces, Transparent
Borosils IH77GS02702 Mixing Bowl and Square Dish with Lid Set, 2-Pieces
Borosil Glass Mixing Bowl – Set of 3 (500 ML + 900 ML + 1.3L) Oven and Microwave Safe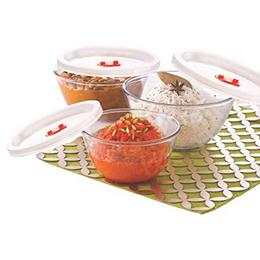 Femora Borosilicate Glass Microwave Safe Kitchen Set for Serving, Storage, Baking, Cooking, Set of 7, Clear (White)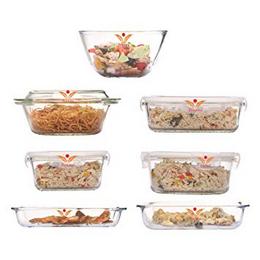 Ceramic mixing bowls
Iveo Melamine Serving Bowl Set, 4-Pieces, Yellow/Green
VarEesha Moroccan Ceramic 6-inch Mixing and Serving Bowl Set, Set of 2, Blue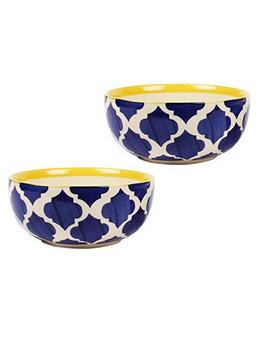 Stainless steel mixing bowls
Atulya Mart Microwave Safe Stainless Steel Plastic Coated Serving Bowl(Set of 4, Red)-13 cm Each Bowl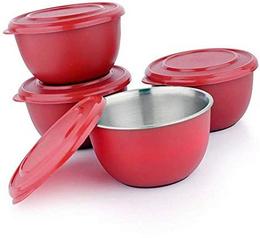 Pastry brushes
A pastry brush is especially used for spreading oil, butter or glaze to the pan for baking.
It's also commonly known as a basting brush.
There are two types of brushes one in which the bristles are made of plastic or natural bristles or nylon Fibres. The other type is made with silicone bristles it's the new version of pastry brushes.
Best-selling Pastry brushes
Wooden handle silicone brushes
DOCOSS Pack of 2-Silicone Brush for Cooking Oil Brush Silicone Set Wooden Handle Heat-Resistant for Kitchen Oil, Ghee, Cake Decorating silicone Flat Pastry Brush (Pack of 2)
Plastic handle silicone brushes (low to high price range starting from just 71Rs)
Futaba Baking Silicone Flat Pastry Brush (Pack of 1) 71Rs
Flour butter chocolate Silicon Flat Pastry Brush (pack of one) Rs89
Aika PASTRY BRUSHES SILICON Flat Pastry Brush silicon, handle material fiber Flat Pastry Brush SILICONE Flat Pastry Brush (Pack of 3) Rs107
AANYA ENTERPRISE Silicone Flat Pastry Brush and oil brush pack of 4 silicon Flat Pastry Brush (Pack of 4) Rs170
Round shaped rubber bottle with a silicone brush
Lavelle Kitchen Exclusive Ghee/Butter Bottle & Brush Silicone Round Pastry Brush (Pack of 1) Rs260
RKPM Chef's Choice Basting Brush Set Silicone Oil Brush Set Silicon Round Pastry Brush Rs319
ZEVORA Silicone Food Oil Pourer Dispenser Bottle with Basting Brush Kit, Green Rubber Round Pastry Brush (Pack of 1) Rs394
Baking Pans/MOULDS
First, a baking Pan or mould is used to hold cake batters and then the pan is placed in a microwave oven for baking.
These are some varieties of pans available in the market you can choose the plan according to how much quantity or what shape of cake you wish to cook.
Note: do not mistake them with frying pans they are more like molds in which cake batter is poured for baking.
There are 7 different types of pan available online
Half sheet pan, 9x 3-inch pan
Square pan, 9×9
Round cake pan, 9inch
Standard 12-count muffin pan
24-count muffin pan
Pie dishpan,9inch
Loaf pan, 9×5-inch
Best-selling Pans
Rolex Square Cake Mould, Aluminium, Silver, 3 Pc Set + 1 Milton (Spotzero)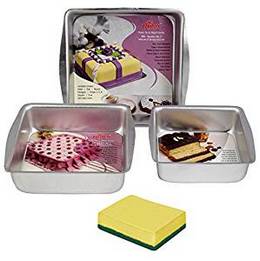 Aluminium Springform Round Cake Mould Cake Bakeware Pan (500g, 750g and 1000g, Set of 3, Silver)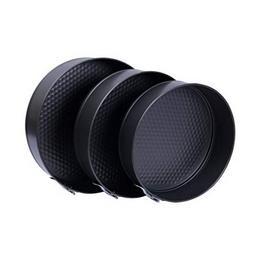 Rolex Cake Mould, Aluminium, Silver, 3 pc Set (Round, Heart, Flower) + 1 Milton (Spotzero) Scrub Free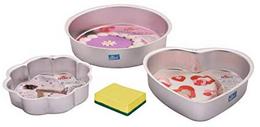 Wilton 4-Inch Mini Springform Pans Set, 3-Piece for Mini Cheesecakes, Pizzas and Quiches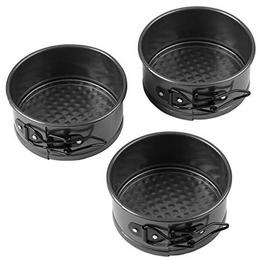 Spatula
Used for icing the cake, pie or pastry.
These can come in silicone and stainless steel too.
The wooden spatula is not recommended for the icing, they are used mainly for stirring or flipping pancakes or omelets.
Silicone spatula
Happy Chef Non-Stick Spatula (Pack of 1)
Ramkuwar Non-Stick Spatula (Pack of 2)
Wooden spatula
AGROMECH Wooden Spatula (Pack of 1)
Silicone spatula
Creativities International. Silicone Spatula Brush (Big)
Grizzly International Non-Stick Silicone Spatula, Multicolor (3)
Silicone spatula with wooden handle
DOCOSS- Pack of 2-Silicone Wooden Spatulas for Cooking Set Premium Quality Non-Stick Heat-Resistant Silicone Spatulas Wooden Handle for Cake Mixer, BBQ, Baking & Mixing Home Kitchen Tools(Multicolour)
Stainless steel spatulas (palate knifes used for icing the cake)
Happy Chef Stainless Steel Cake Palette Knife / Stainless Steel Icing Spatula Without Handle, 1 Piece(Silver)
Zollyss 3-in-1 Multi-Function Stainless Steel Cake Icing Spatula Knife (Multicolour) -Set of 3-Pieces
A quality chef knife is necessary for the proper cutting of dough, cookies or chocolates. Chef knives are sharper than the normal kitchen knife that we use. We might think it doesn't matter but even a cutting of the dough or cookies in a correct appropriate way matters. They make the job easier when it comes to trim dough or cutting fruits or garnishes. So hence start using a chef knife in place of the normal kitchen knife while you are baking. There are different types of chef knives available in the market it's completely dependent on your choice for choosing the chefs knife